15000 Series Office Fill Station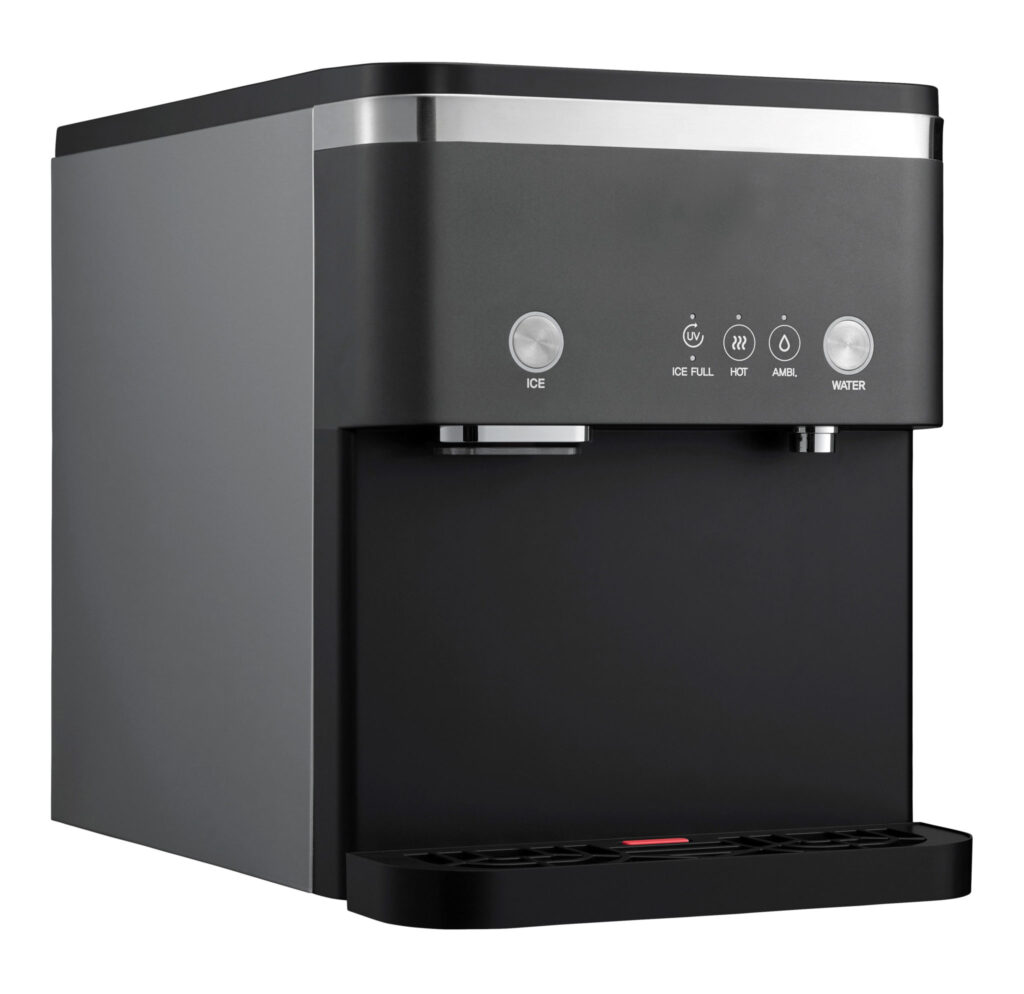 With the ability to produce large quantities of chewable ice, the 15000 is our flagship ice/water dispenser and is the only model in the industry to dispense hot water and offer UV sanitization.
Product Features
Specifications
Product Features
OPTIMAL DISPENSE HEIGHT & AREA
Ergonomic design for "no-bend" dispensing. Spacious dispense area for larger refillable bottles
MULTI-STAGE PURIFICATION SET-UP
Available with advanced purification systems.
ECO-FRIENDLY
24/7 leak protection system and an energy efficient mode.
HIGH CAPACITY
Hot, cold and ambient water plus ice dispenser. High production rate "bullet-style" ice per day.
Specifications